U kunt bestanden synchroniseren met uw Mac. U kunt er echter ook voor kiezen om de bestanden direct te benaderen zonder dat deze op uw Mac staan.
Het nadeel: Het werkt alleen als u een goede internetverbinding hebt.
Voordeel: U hebt geen bestanden op uw Mac of Macbook staan. Handig bij verlies of diefstal. Het kost ook geen schijfruimte.
Ga als volgt te werk:
Open Finder
Kies voor "verbinden met server"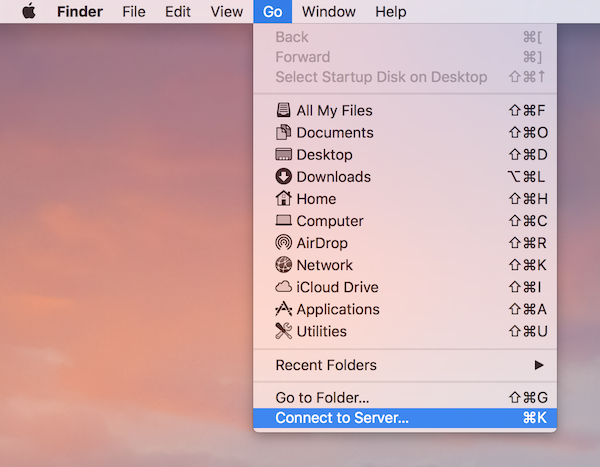 Vul bij het adres van de server het volgende in:
https://instantie.bestandonline.nl/remote.php/dav/files/uwinlognaam/
 waarbij "instantie" wordt vervangen voor de juiste naam en "uwinlognaam" wordt vervangen voor uw inlognaam.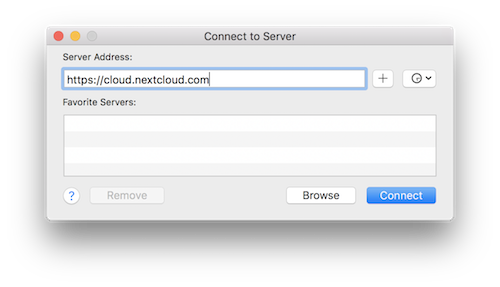 Daarna wordt uw inlognaam en wachtwoord gevraagd voor uw FilesOnline (wat vooraf ingevuld is klopt waarschijnlijk niet).
Het weergeven van de mappen kan de eerste keer wat langer duren. Mappen die u eenmaal bezocht hebt openen wel snel. Bij synchronisatie van bestanden hebt u hier uiteraard geen last van.